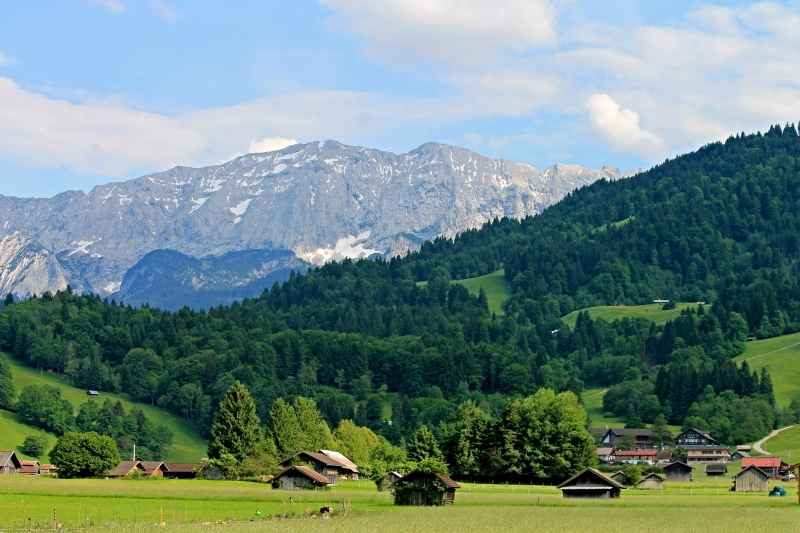 ESSERT LA PIERRE
Estimate your property according to its features
The origins of Essert La Pierre
Would you like to find a residence in Haute-Savoie in the Rhône-Alpes region with magnificent mountain views? But don't want to find a flat, house or chalet in the centre of Morzine, Les Gets or Montriond? Discover Essert La Pierre. Essert La Pierre is part of the town of Saint-Jean-d'Aulps. A visit to Essert La Pierre will take you on a journey back in time, through a mountainous landscape and a village of ancient dwellings. Visit the Essert La Pierre chapel, built in 1534 and dedicated to Notre Dame de Compassion and Saint Grat. Although the chapel had to be rebuilt in 1832, the hamlet's inhabitants recently succeeded in getting it renovated. This village tells its own story - that of a mountain village in eastern France that has become a veritable tourist destination, and can be used as a main residence or second home.
Essert La Pierre must-sees
Dreaming of a change of département or region? Haute-Savoie is the dream destination for enjoying the mountains and the peace and quiet of the small towns and villages in the area. Whatever type of property you're looking for - chalet or flat - and however many rooms you have, you'll find these villages in the Rhône-Alpes region an ideal place to live. Among them is a small village in eastern France called Essert la Pierre, located in the town of Saint-Jean-d'Aulps. Discover a traditional village in the heart of a mountain setting that is sometimes snow-covered and sometimes green. To discover the village's historic heritage, take a stroll through the centre of the village and you'll discover ancient architecture and religious monuments that have stood the test of time. Visit the chapel at Essert La Pierre. If you're a keen winter sports enthusiast, this village is also ideal for winter sports. The village is close to the Portes du Soleil ski area, with two village resorts in particular: Morzine and Montriond.
Living in Essert La Pierre
Have you always dreamed of living in a chalet, residence or flat with a mountain view? BARNES Portes du Soleil offers you luxury accommodation for sale in the Haute-Savoie department in the Rhône-Alpes region. Find the property that suits you in terms of rooms, bathrooms, parking, swimming pool, terrace... and enjoy the French Alps, located in the east of France, not far from Morzine, Montriond or Les Gets. Discover Essert La Pierre, in the heart of Saint-Jean-d'Aulps. Whether you're on your way here for a holiday or as your main residence, become a temporary or permanent resident of this quiet, idyllic village in a splendid mountain setting. You'll be able to recharge your batteries and discover the cultural and historical heritage it has to offer. Essert-la-Pierre has a school. Saint-Jean-d'Aulps also has a large number of secondary schools. You'll also have access to all the shops you need for day-to-day requirements (supermarkets and shops) and eateries (restaurants and bakeries). In both winter and summer, you'll be able to enjoy a wide range of activities - skiing, hiking... It's the perfect opportunity to marvel at the natural surroundings of this Haute-Savoie village. Ready to discover the French Alps in Saint-Jean-d'Aulps and the Essert la Pierre district? Find all our accommodation - flat, chalet or house - in Essert La Pierre.