Les news des stations
2023-06-16
Les Gets ski hire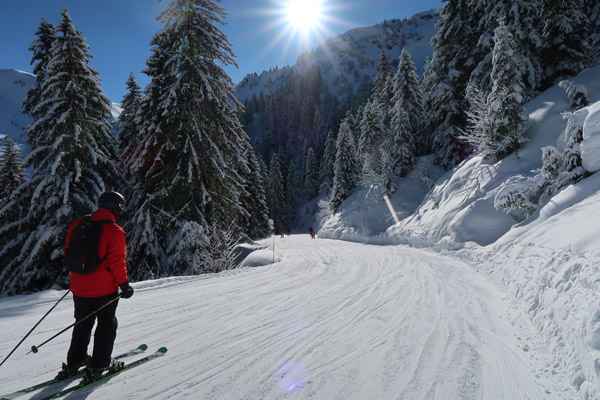 The ski resort of Les Gets, nestled in the heart of the French Alps, is a destination of choice for winter sports enthusiasts. With its picturesque landscapes, its traditional charm and its varied slopes, Les Gets offers a unique experience to all skiers, whether beginners or experienced. In order to take full advantage of the ski slopes, choosing the right equipment for your needs and skill level is essential. In order to prepare you to experience unforgettable moments of skiing in this magnificent alpine ski area, we tell you all about ski rental in Les Gets.
The advantages of renting ski equipment in Les Gets

Renting your ski equipment in Les Gets has many practical and economic advantages. Thus, by opting for rental, you will be able to fully enjoy your stay in Les Gets with ease and by concentrating on the essentials: skiing and pleasure on the snowy slopes.
Access to recent and well-maintained equipment

The ski hire shops in Les Gets provide you with a wide choice of high quality ski and snowboard equipment. These stores take care to offer recent and well-maintained equipment to guarantee the safety and comfort of skiers. This gives you the opportunity to choose from a range of skis and snowboards to suit your skill level and riding style. Additionally, staff at rental stores are generally knowledgeable and can advise you on the best gear to choose based on your needs and experience.
Possibility to test different ski models

Hiring ski equipment in Les Gets will allow you to test different models of skis in order to find the one that best suits your level and your preferences.


Flexibility and freedom of choice

Ski equipment rental offers great flexibility. You can rent the equipment for the exact duration of your stay, be it for a day, a week or more. This flexibility allows you to adapt your equipment according to weather conditions, your progress on the slopes or any change in preference during your stay.
Saving costs and storage space

One of the main advantages of ski equipment hire in Les Gets is cost savings. Buying new ski equipment can be expensive, especially if you only ski for a few days or weeks a year. By opting for rental, you avoid the high initial expenses associated with the purchase of skis, snowboards and other necessary equipment. In addition, it allows you to avoid additional costs such as maintenance, transport or storage of equipment, which can be particularly beneficial if you travel by plane or train.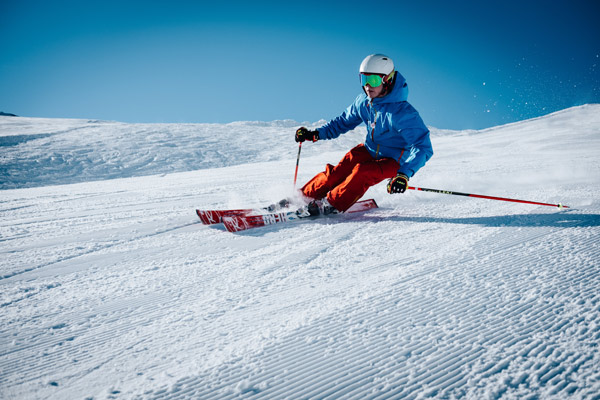 The different types of ski hire in Les Gets

Major rental brands

Les Gets is home to several major ski hire brands that are well established and recognized in the ski industry. These stores offer a wide selection of ski and snowboard equipment, ranging from basic models to high-end models. Large retailers often have a good reputation for quality material, size availability and customer service. They also have experienced and competent teams to advise you in the choice of equipment adapted to your needs and your level.
Independent stores

In addition to the major brands, Les Gets also has several independent ski rental shops. These local stores often offer a more personalized and warm experience. The owners and staff are generally ski enthusiasts, which translates into attentive service and expert advice. Within an independent store, you can also offer specific equipment or less common brands, which can be interesting for skiers looking for a unique experience.
Online rental

With advancements in technology, online rental has become an increasingly popular option. Many websites offer online ski equipment reservations, making the rental process much easier. You can browse the different models, compare prices and options, and book your equipment before you even arrive in Les Gets. Some sites even offer the option of picking up your gear directly from your accommodation or enjoying convenient delivery.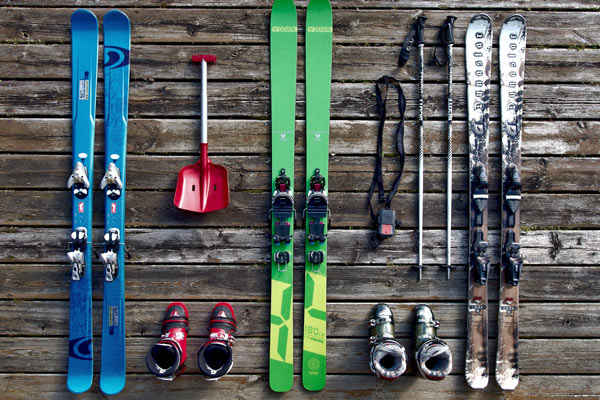 Choose your equipment to rent in Les Gets
When you choose to rent your equipment in Les Gets, you will have a wide choice according to your preferences and your style of skiing. Indeed, skis are the classic choice for most skiers. They offer stability, control and versatility on the slopes. For a stronger feeling of sliding, you can choose to rent a snowboard. Les Gets also offers beautiful cross-country ski trails for lovers of this discipline. Cross-country skis are thinner and lighter than alpine skis, allowing for smooth gliding on cross-country trails. Rental companies also offer touring skis for hire for lovers of adventure and wilderness.
In addition to skis or snowboard, it is important to consider any additional equipment you may need. The helmet is essential to ensure your safety on the slopes and it is highly recommended for all skiers and snowboarders, whatever their level. Poles are essential for skiers, as they help with balance and propulsion. Some rental shops include this additional equipment in their offer, but be sure to check if additional charges apply.
Do you want to enjoy the joys of skiing in Les Gets every winter, and are you looking for a holiday rental or want to invest in real estate in Les Gets? Do not hesitate to contact our real estate agency BARNES Portes du Soleil so that our advisers can present our exclusive offers to you!