Les news des stations
2023-06-02
Hiking in Morzine: the most beautiful walks around Morzine in Haute-Savoie
Morzine, a lush green town in the Haute-Savoie region, has some superb walks to enjoy on your own or with the whole family. BARNES Portes du Soleil reveals the most exciting mountain hikes you can do!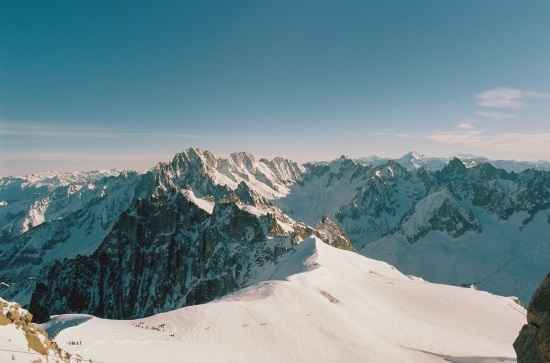 Are you looking for the perfect place to spend a holiday with friends or family in Haute-Savoie, a department of the French Alps in eastern France? The ski resort of Morzine in the Auvergne-Rhône-Alpes region is a great place to recharge your batteries and go hiking. BARNES Portes du Soleil has put together a list of the best walking routes around Morzine. Each circuit has different characteristics (level of difficulty, duration, distance, difference in altitude, starting point, finishing point). Discover lush green and mountainous landscapes - from a forest footpath with an impressive lake to a privileged view of the Mont Blanc Massif. And if you want to go beyond Morzine? Enjoy a hike in Les Gets in Haute-Savoie or in another ski resort (Abondance, Châtel...).
1. Lake Nyon - Nyon Peak
For experienced walkers, this hike near Morzine is the perfect opportunity to enjoy a sporty afternoon in the Haute-Savoie. This circuit is fairly short in terms of distance (7.4 kilometres) but takes an estimated 3 hours to complete, with a difference in altitude of up to 540 metres. Take advantage of this loop to discover Lake Nyon and then reach its summit, which offers panoramic views of the other peaks of the Chablais region and Mont Blanc. Alternatively, you can contemplate the Nyon cascade and its impressive waterfalls in the middle of the forest before reaching the tip of Nyon.
2. Ascent or grand tour of the Hauts-Forts summit
Of all the hikes you can do in this part of the French Alps, the ascent of the Hauts-Forts summit is one of the most difficult. To reach the summit of Hauts-Forts is to be at the highest point of the Chablais massif overlooking the resort of Avoriaz. Starting at La Crête, the route takes you over the Col des Chalettes and the Col de l'Encarnette before reaching the summit, where a splendid view of Mont Blanc and the Dents du Midi awaits. This hike to Morzine requires some experience, as it lasts an estimated 5 hours over a distance of 10 kilometres and a difference in altitude of 1,331 metres.
3. Lake Montriond circuit
For an easy hike to Morzine, opt for the Lac de Montriond circuit. It starts from two car parks at either end of the lake. Get ready to discover a verdant landscape enhanced by the lake and its crystal-clear waters at an altitude of 1064 metres. What's more, there's no elevation gain to speak of. You can enjoy this 3.5-kilometre, 1.15-hour nature walk with your family, children or friends.
4. Lac des Mines d'Or (lake of gold mines) - Col de Coux looping route
If you're a keen walker, Haute-Savoie is the place for you. It's home to a number of walks - including one to Morzine called the Boucle du Lac des Mines d'Or - Col de Coux. Of moderate difficulty, these trails will take you to some of the most beautiful views in the region - mountains and lake included. The route covers 11 kilometres and takes an estimated 4? hours, with an ascent of 730 metres. The walk offers breathtaking views from the Mines d'Or, perched at an altitude of 2003 metres. You can also reach the starting point by public transport.
5. La Bourgeoise - a hike with a view of Mont Blanc
The last easy family hike to Morzine is La Bourgeoise. This hike starts in Morzine or Samoëns. Once you reach the highest point, you'll be able to enjoy a 360° panorama of the tip of Mont-Blanc. An exceptional landscape awaits you on this easy 1? hour hike, with a positive difference in altitude of just 80 metres. Get ready for a special time with your family or friends in Haute-Savoie.
Morzine offers a breathtaking mountain landscape thanks to its various hiking trails. Views of Mont Blanc or the Chablais massif punctuate these Haute-Savoie trails. And if you want to go beyond Morzine? Enjoy a hike in Les Gets in Haute-Savoie, a hike in Avoriaz or another ski resort (Abondance, Châtel...). And what if you wanted to buy prestige property in the Portes du Soleil to enjoy the scenery? Discover Barnes Portes du Soleil and our range of exceptional properties.